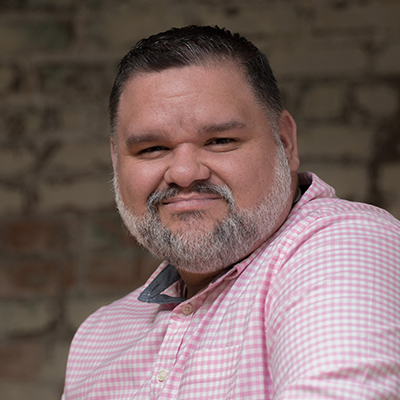 Why Goodwill? Purpose and impact. We have the honor and duty to have an incredible impact on the communities we serve at Goodwill. We have the opportunity to change lives for people with disabilities and other barriers to employment in our community through workforce and mission services and employment opportunities. We are able to offer used goods from our generous donors that help families live more comfortably, and we have a tremendously positive impact on our environment via recycling and sustainability initiatives.
What did you want to be when you were growing up? A genius, an astronomer, and own a major league baseball team. I've accomplished none, but I haven't stopped trying! Shoot for the stars and you'll hit the moon.
What do you want to be now that you are grown up? A great father, a compassionate and progressive leader, and an amazing cook.
What does it mean to you to be employed? As a native New Orleanian, having experienced what being unemployed, displaced, and cut off from family and friends after Hurricane Katrina, the event gave me a clear appreciation of what being employed means: stability, support, purpose, growth, and usefulness. Katrina also taught me how absolutely necessary Goodwill is, as well as other great non-profits and giving organizations and corporations, to the communities we serve.
Anything else about you we should know? KC BBQ has changed my life.