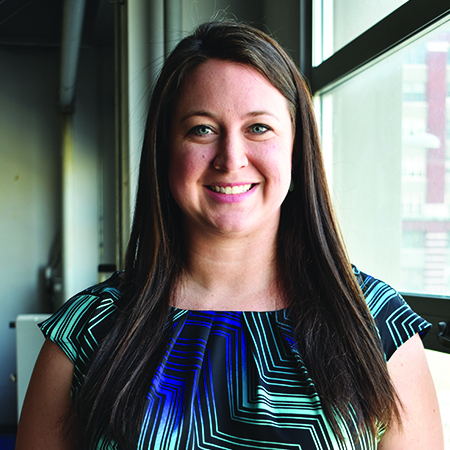 Why Goodwill? Over the years, I have grown to love and adopt the mission of Goodwill. Everything that Goodwill does for the community aligns with my personal values of being good stewards of the environment, practicing qualities of servant leaders, and providing opportunities for people in our community. I fully stand behind the work that we do and I am proud to tell people that I work for Goodwill!
What did you want to be when you were growing up? When I was young, I wanted to be a teacher.
What do you want to be now that you are grown up? As an adult, there are lots of things that I want to be. I want to be a community activist, an advocate for social justice, a teacher, a writer and more. I hope that I will have the opportunity in my lifetime to be as many things as I can.
What does it mean to you to be employed? I have realized that one of my passions in life is to have a career that has meaning and purpose. I'm excited to go to work every day because I know what I do impacts the lives of others and has a positive influence on our community, and our collective future.
Anything else about you we should know? Growing up as a military brat and then serving in the Peace Corps, I had the unique opportunity to live in many different places, experience a variety of cultures, and meet a lot of exceptional people. Through these experiences, I have developed a love for traveling, meeting new people, and taking time to embrace each moment. I love the outdoors, hiking, swimming, and riding my bike. I am also a pet-parent; I have an adorable pitbull named Maggie and an adopted cat named Mercedes.