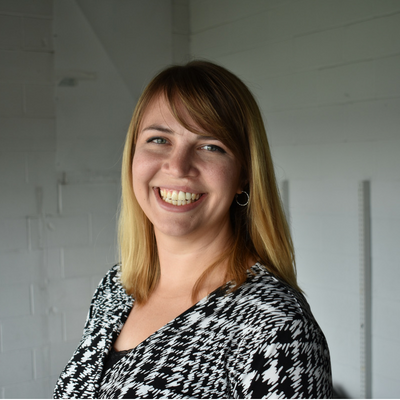 Why Goodwill? Goodwill's programs and services empower individuals to be self-advocates. Through the process of earning and keeping a job, and advancing in the workforce, you become more skilled and confident in making your own decisions about your own life. That's what Goodwill is all about, and I love being a part of this mission.
What did you want to be when you were growing up? I loved school and always thought I'd be a principal when I grew up.
What do you want to be now that you are grown up? I'm not sure! I do know that I always want to be in a position that challenges me and brings me joy.
What does it mean to you to be employed? To me, employment means choices. Because I have a paycheck, because I have a support system of co-workers, because every day I develop skills and try new things, I have more choices about what I want to do in life, and that is a powerful thing.
Anything else about you we should know? I am a Kansas City native and never want to leave! I enjoy reading, playing the drums, and watching the Royals, Chiefs, and Missouri basketball. I have two cat fur babies, and hope to have children in a few years, too.