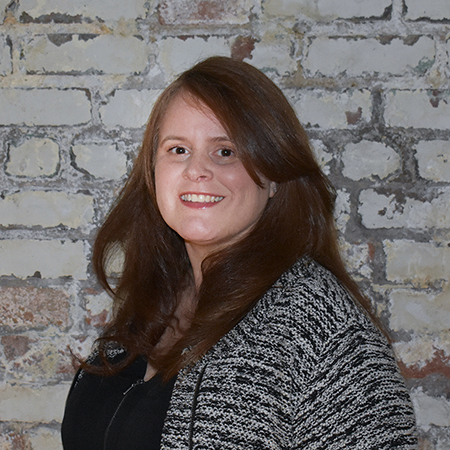 Why Goodwill? I picked an organization where I could contribute and make a difference. A place where my opinions could be heard and my ideas seen. I quickly found out that at Goodwill opinions matter and ideas are welcome. I work with some amazing people. Everyone has a passion for helping others in a sincere manner which is very different from past organizations.
What did you want to be when you grow up? I had so many ideas of what I wanted to do with an end goal of making a lot of money. Ultimately, I thought I would be in advertising or a lawyer.
What do you want to be now? I want to help people who haven't been blessed with the same privileges or opportunities that I have in my life. I want to be able to share my education and life lessons to help ease someone else's burdens, if at all possible. I want to be happy and always maintain a positive outlook in life and be able to instill a positive mantra in my children.
What does it mean to be employed? I identify a lot of my self-worth with what I do. My career has always been such a big part of who I am. That's why it is important for me to be proud of where I work and what I am doing.
Anything else we should know? I have an amazing husband and three wonderful children. I love to travel and spend time at the lake fishing with my friends and family.