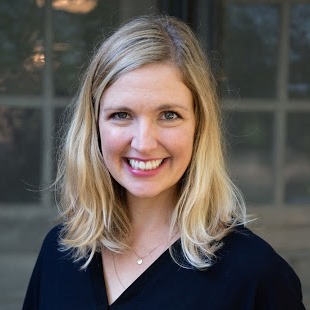 Why Goodwill?  My first week at Goodwill, I had a powerful experience when I attended the graduation party for our 2014-2015 class of Project Search students. I was moved as the young adults stood up in front of their families, peers, and teachers and spoke with pride about their accomplishments that were made possible through the program. I knew then I was in the right place.  Not having a nonprofit background, I bring a new perspective to our community outreach, marketing and development strategies. I also bring snacks! 
What did you want to be when you were growing up?  I had a lot of  ideas of what I wanted to be… an artist, a lawyer or a travel photographer. In sixth grade, my friend and I wrote an essay on why we wanted to start our own trash and recycling business. I believe the uniforms were going to be pink and purple, of course. 
What do you want to be now that you are grown up? Now that I'm grown up I want to be someone who contributes to my community in an impactful way. 
What does it mean to you to be employed? Work fulfills my drive to succeed and my desire to provide for my family. 
Anything else about you we should know? I love to travel. My husband and I circled the globe in 20 days about two years ago and hope to do it again soon. I love to try new foods and new workouts - two things that seem to go hand-in-hand!