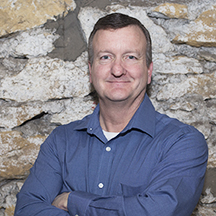 Why Goodwill? Goodwill provides me with the opportunity to put my professional skills and experience to use in support of a great mission working with a dynamic team. It is very rewarding to watch your efforts translate into positive, tangible impacts on the lives of others. There is a quote by Robert Ingersoll, "We rise by lifting others," which I think embodies the work done at Goodwill and I am proud to be part of this organization.
What did you want to be when you were growing up? When I was young, I wanted to be a marine biologist until I saw the movie "Jaws," which inspired me to seek a career on dry land.
What do you want to be now that you are grown up? I want to continue to be a lifelong student and have a positive impact on others. I think it is important to cultivate a curious mind and remain open to new approaches, concepts and opportunities. I also want to use my professional experience and education to help others achieve their employment goals and gain the confidence to be successful.
What does it mean to you to be employed? Being employed provides options and opportunities in life that may not be possible otherwise. It means being able to support my family while engaging in work that I find personally and professionally rewarding while providing a good role model for my children. It allows me to help make a difference in other people's lives and gives you a sense of confidence and stability to pursue your passion. I also enjoy being in a leadership role, as it gives me the opportunity to guide, grow and develop others so they may reach their career aspirations. When you climb the ladder, you should always be willing to turn around and extend a hand to help others up.
Anything else about you we should know? Spending time with my family and friends has always been a priority and I enjoy sharing the experience of visiting new places with them. I look at life as a grand adventure with many challenges, which was the catalyst for me starting to run marathons and ultramarathons. I think hiking in the beautiful Colorado mountains is the equivalent of hitting the reset button.