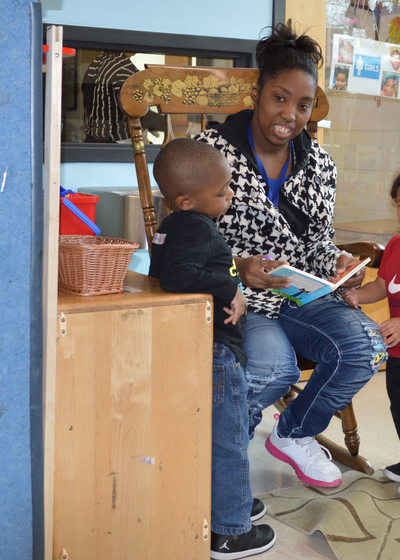 Meet Brionna.
Brionna is someone with passion and a drive to succeed. She doesn't let anything stop her from achieving her dreams. One of those dreams was working with children, so she came to Goodwill to gain the skills she needed to land the job. She went through two programs at Goodwill - Quest Academy and the Career Impact Program. During this time, Brionna always did what she needed to, and took everything she learned to heart. She wanted to succeed and she knew that meant giving 100 percent.
When she completed these programs, Brionna started searching for a job - but it wasn't easy. Mackenzie, her career coach, said,
"She was very positive and never negative, even though it took a while for her to find a job. She was always excited for the opportunity to have an interview, even if the outcome wasn't good. Brionna is genuine and wants to do what she loves."
Though it took a while, Brionna found a job working at the YMCA as a Youth Development Leader. She landed her dream job!
We are so proud of Brionna for not giving up and finding a job she loves. Keep up the good work!