WATCH FOR OUR HALLOWEEN SALE COMING SOON!

Don't miss this exclusive shopping event!
Our ThriftLOVE rewards members are getting an exclusive shopping deal this Halloween!! Saturday, October 23rd, all groovy ThriftLOVE members can receive 30% OFF their entire purchase* at your local MoKan Goodwill!

Don't miss out! Want to get ThriftLOVE rewards? Sign up today by visiting your neighborhood store or texting "THRIFTLOVE" to 844-496-0029. Can you dig it?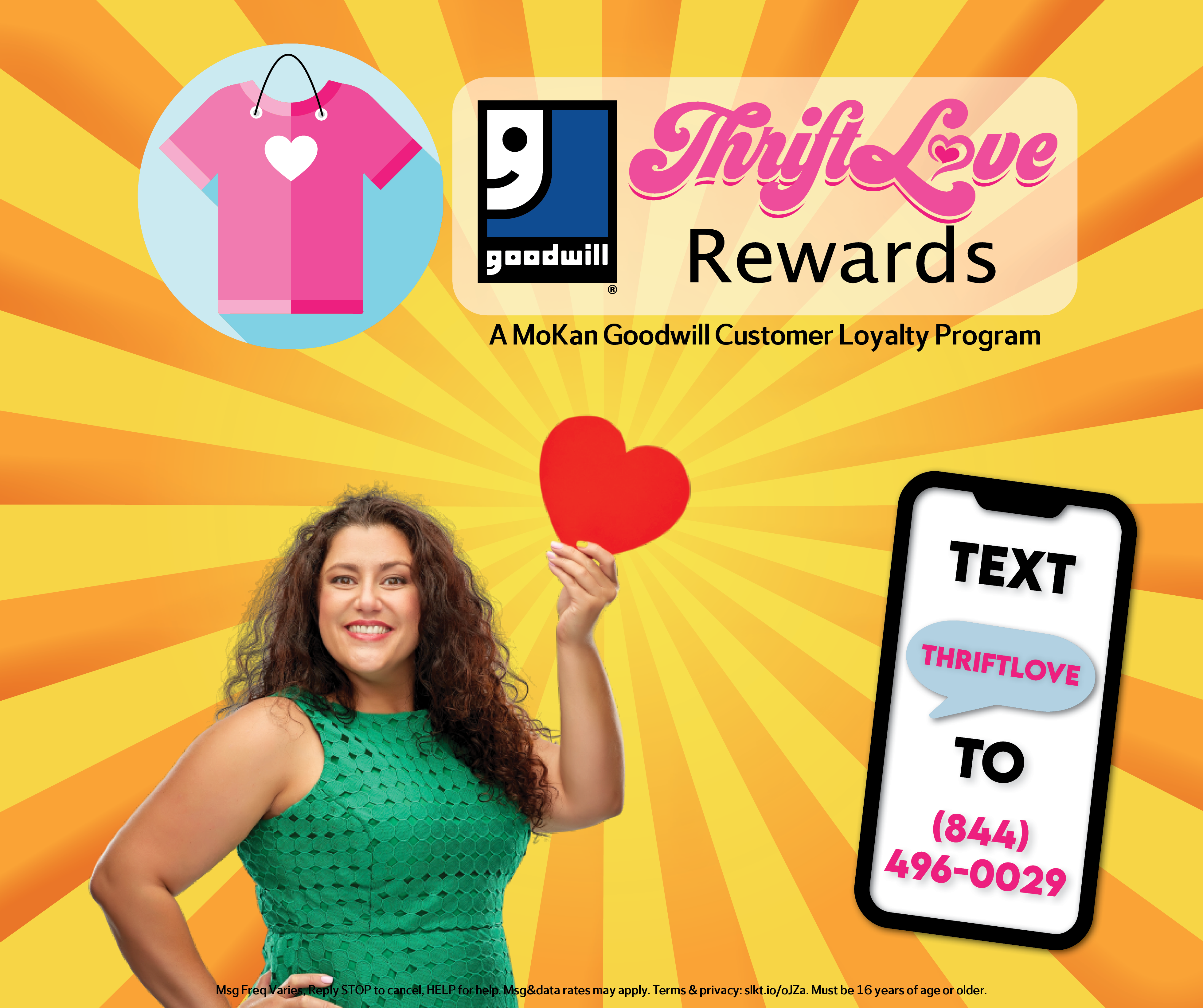 What is the ThriftLOVE Rewards Program?
ThriftLOVE Rewards is our way of rewarding loyal customers. For every dollar you spend on donated merchandise in our stores, you earn one point. After you have 50 points, you earn a $5 reward toward your next purchase. Money spent at MoKan Goodwill retail stores fund our programs and services to assist local job seekers of all abilities.
And that's not all! Upon registration, you'll receive a text message offering you a 25% discount off your next store purchase. Provide us with your birth date and email and you'll get even more, including invites to MEMBER-ONLY holiday sales, product offers, and the opportunity to win fantastic sweepstakes prizes! Plus, you can redeem points at all MoKan Goodwill retail locations, excluding the Outlet Center.
Read below for our store locations and term & conditions.