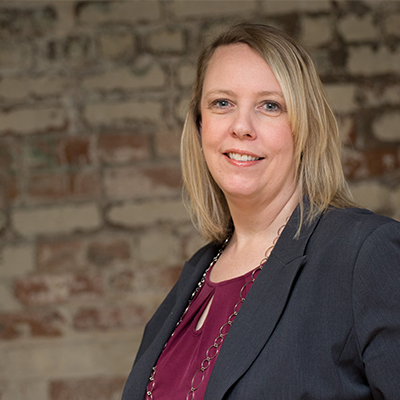 Why Goodwill? My first job out of graduate school was at Goodwill in another region. Seeing the impact Goodwill has on the lives of people through work made me fall in love with Goodwill's mission! I have since worked for three different Goodwills and a few other organizations, but being a part of the Goodwill movement always felt like coming "home" for me. Being part of the transformation that takes place in people with different abilities and barriers to work is an awesome experience and one that never gets old.
What did you want to be when you were growing up? A teacher or a therapist.
What do you want to be now that you are grown up? Exactly what I'm doing! Leading and inspiring in an organization that positively affects people's lives.
What does it mean to you to be employed? Being employed gives me a catalyst to impact change in others around me through my interactions and work.
Anything else about you we should know? My faith and family are very important to me. When I'm not at work, I'm usually with my husband or boys at one of their activities or volunteering in some capacity for school or church! In my free time, I enjoy watching HGTV and baking.