Thank you for your interest in volunteering with Goodwill of Western Missouri and Eastern Kansas.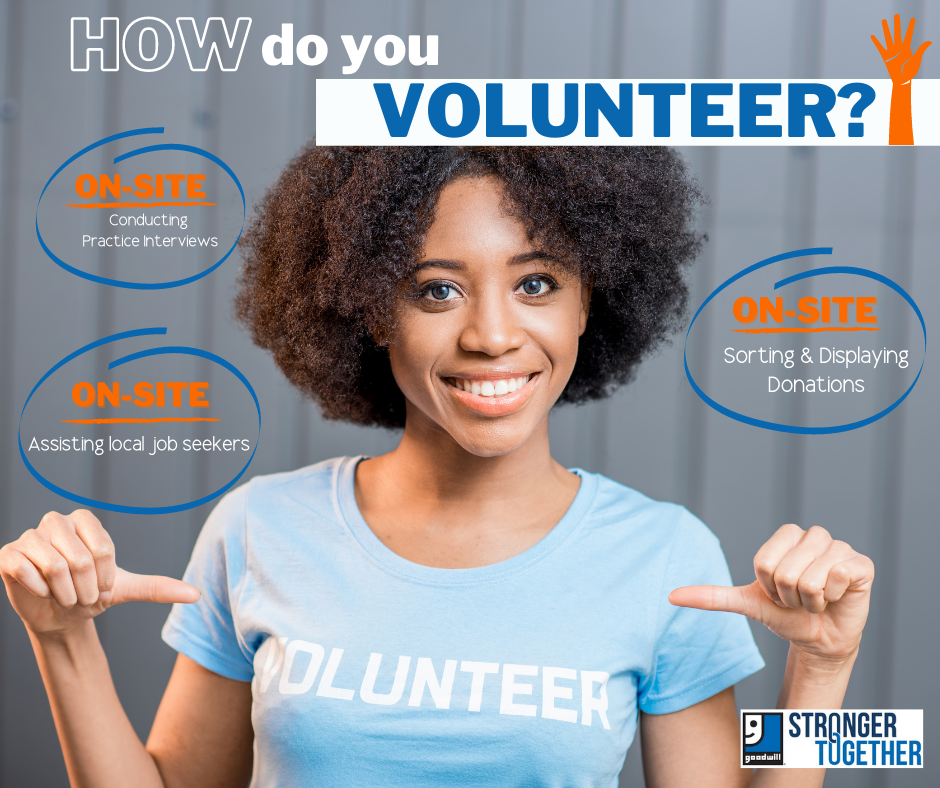 Goodwill is very grateful to those who give their time, talents, and passion. Our volunteers are a critical part of the team, and we could not provide employment services to thousands each year without the dedication and service of our volunteers.
Goodwill is excited to offer a diverse range of volunteer opportunities. We work with individuals and groups; one-time events and recurring volunteers; and remote and in-person opportunities at multiple locations all around western Missouri and eastern Kansas.
Plan to allow for up to 90-minutes to complete the required volunteer application/orientation. You can save your progress and come back to your application if you need to. Once you have completed ALL steps in the application/orientation process, you will be notified by email that you have been approved to begin volunteering. If you have any questions, please email gvolunteer@mokangoodwill.org
Click here to fill out your volunteer application!
We have several ways volunteers can support the power of work. Please review current volunteer positions below:
Review our full volunteer guidelines below:
If you have any questions or want to schedule a group event, please don't hesitate to contact us at gvolunteer@mokangoodwill.org or 816-379-9024.