Round-Up for March Gladness...
When you round up to the next dollar during checkout at Goodwill, you change the lives of those we serve by helping us provide training, employment and supportive services for people with disabilities or disadvantages who seek greater independence.
Please consider saying "YES" when our Associates ask if you would like to round-up this March!
Don't forget to Text to Win our fantastic March Gladness sweepstakes … you could be our big winner!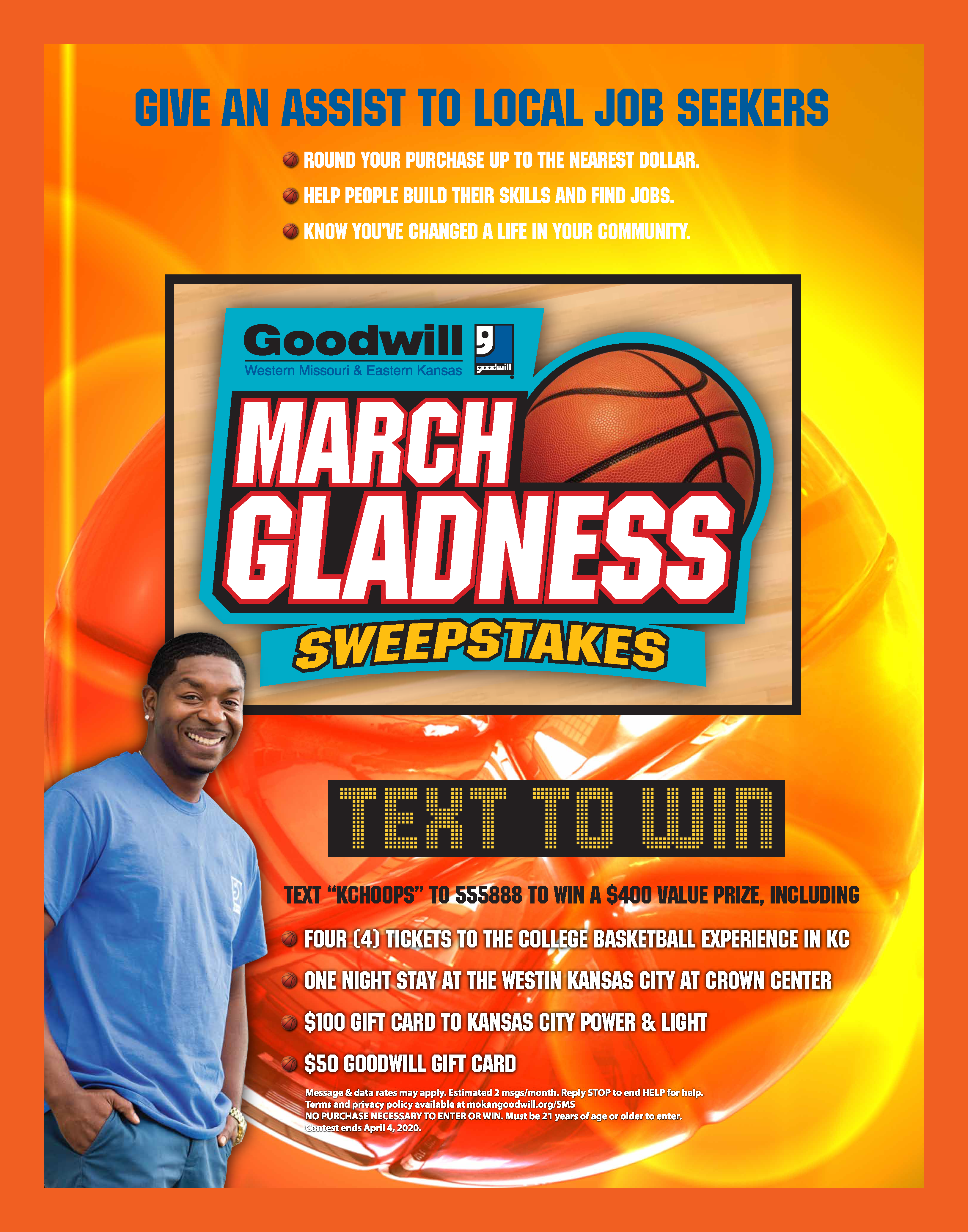 ---
Learn more about how your contributions assist job seekers in your community.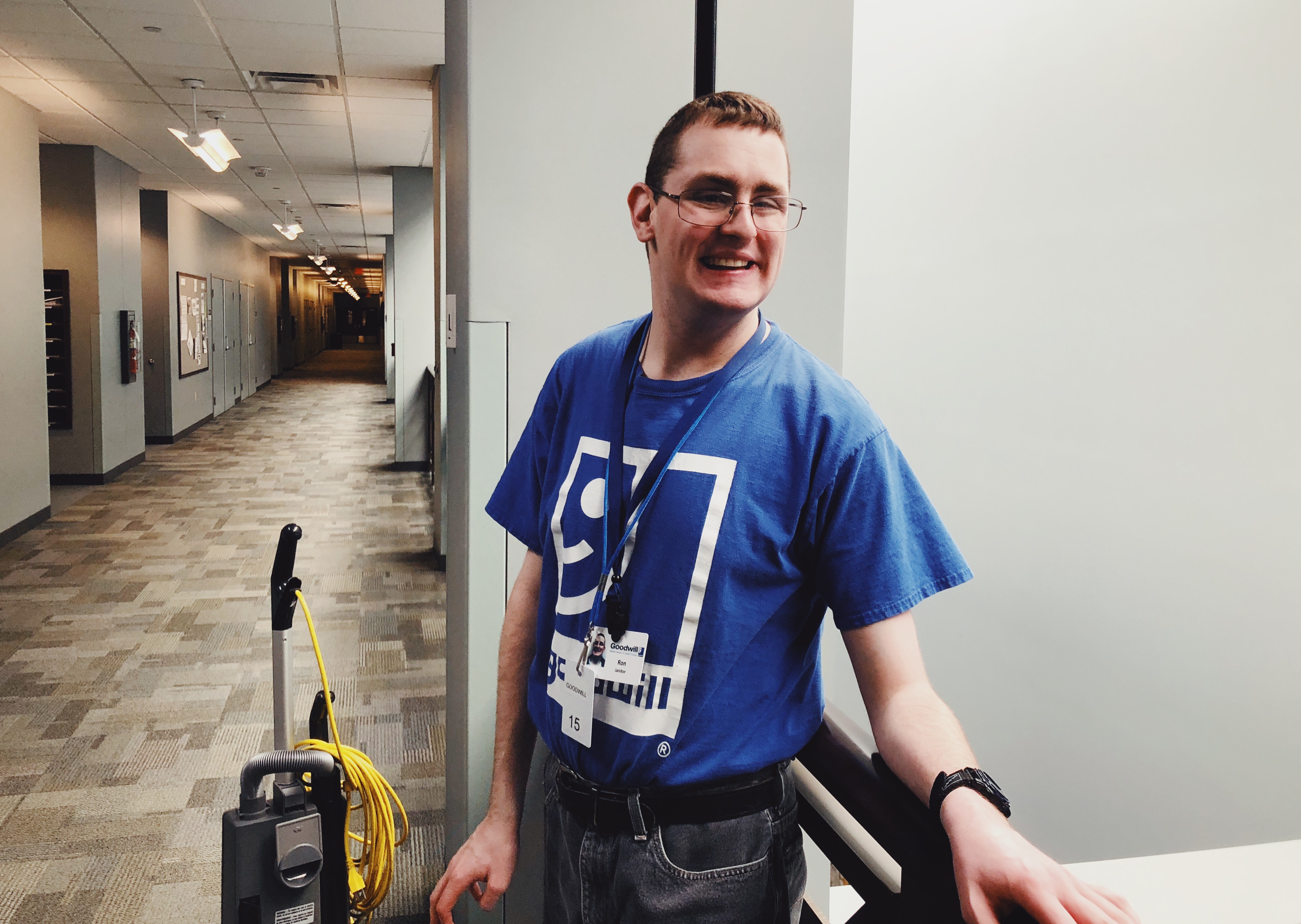 Meet Ron.
Looking for a job can be overwhelming, especially if it's your first job – this was the case for Ron.
Ron came to Goodwill in May for job search assistance, having never been employed before. The AbilityOne team worked with him to identify important work-related skills so he could land a job that's perfect for him. With their help, Ron got a job within the janitorial industry, which was right up his alley!
Within the first year, Ron already looks like a pro giving his all at work, determined to do his best. Laura Stockton said,
"When he started, he was shy and wouldn't really talk with others, but now he's a social butterfly. He now starts conversations with his co-workers about his interests and greeting them all at the start of the shift.
View more Mission Moments here.
---
MOKAN Goodwill's 2019 Generational Strength Award Winner:
Meet Alethia
Did You Know?
Goodwill is so much more than our thrift stores. When you donate to or shop at Goodwill you further our mission to empower job seekers of all abilities. On average, 88¢ of every dollar Goodwill spends supports LOCAL programs and services that assist individuals facing barriers to employment. And that's not all, Goodwill is a leader in sustainability, annually diverting more than 15 million pounds of computers, paper, clothing, and textiles from area landfills. It's true, Good goes further at Goodwill!

Donate. Shop. Empower.