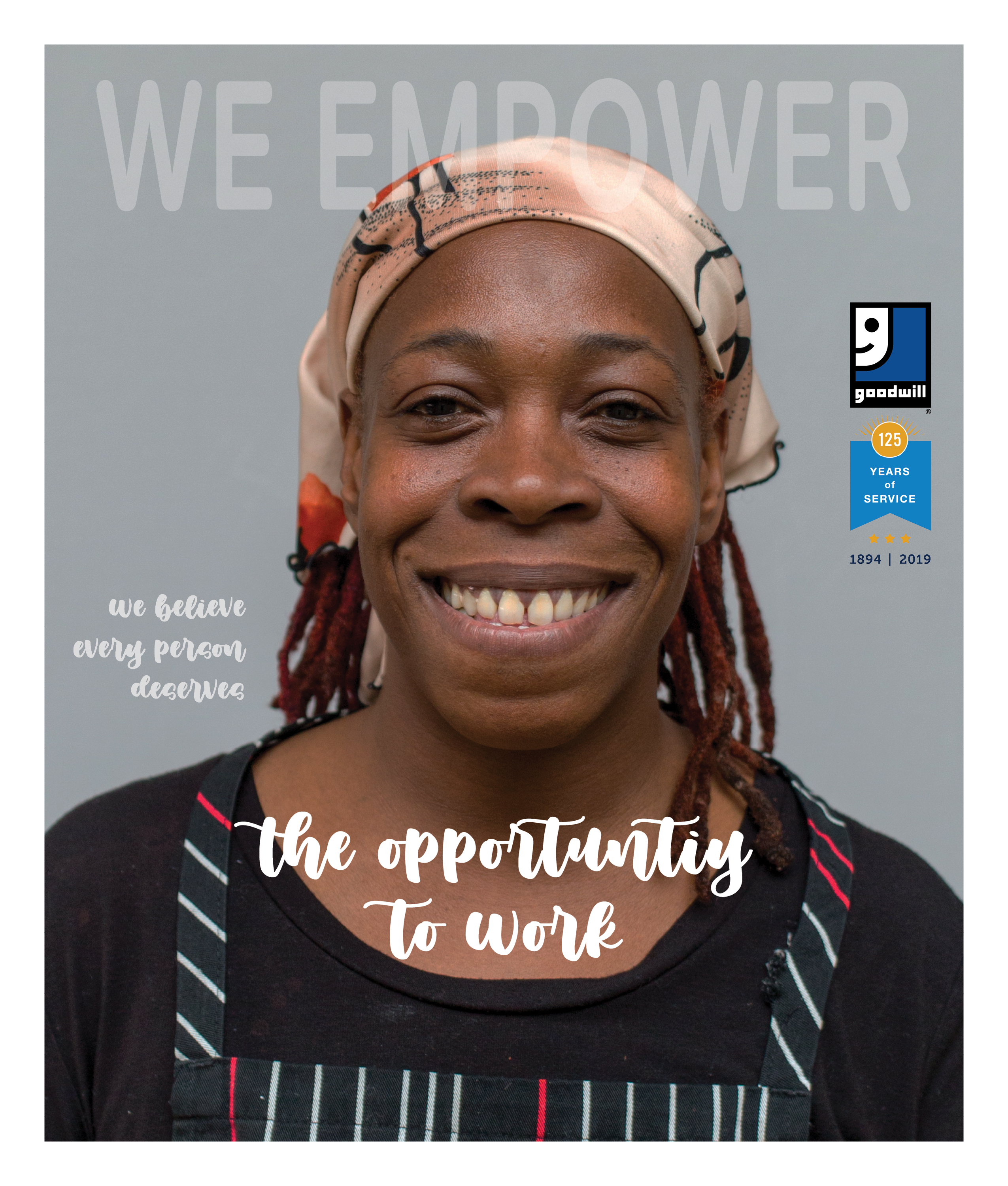 Goodwill's Mission
Goodwill empowers people to discover their potential and adapt for the future through the power of work.
Vision
Together, we build sustainable and prosperous communities.
Values
Lead: Everyone has value – help them find it and celebrate it.
Grow: Learn constantly and strive continually to better ourselves.
Partner: Be good citizens, maximize the value of donations, and support sustainability.
Innovate: Always seek new and better ways to accomplish our mission.
One Agency: Work collaboratively to build a legacy from which future generations will benefit.