The first annual Goodwill Haunting will be Friday, October 13, 2017 at The Brass on Baltimore.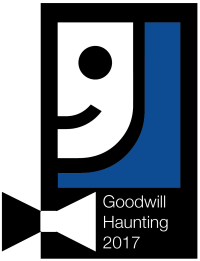 This isn't your typical Halloween Party.  Put a creative black tie spin on your costume and enjoy food stations, open bar and live music in support of Goodwill. All proceeds support Goodwill's mission to empower people with disadvantages and different abilities through individualized programs and services. 
Goodwill is the #1 Brand Doing the Most Good for the World as ranked by consumers and reported by Fast Company. Supporting Goodwill Haunting aligns your brand with Goodwill - one of the most recognized and trusted brands in the world - and ensures that you will contribute to change in our Greater Kansas City community. 
Become a Goodwill Haunting Sponsor