Zachary's Story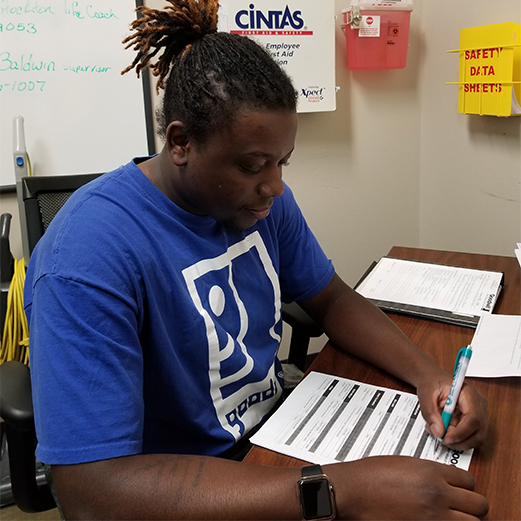 Zachary has a way of talking to his employees that make them respect him and want to follow him. He's not just a supervisor - he's a leader.
When Zachary started at AbilityOne, his wife and children were thousands of miles away, and he struggled with poor attendance. Rather than terminating him, Goodwill's staff worked with Zachary to figure out a solution. After he moved from day shift to night shift, he flourished.
Zachary works for Goodwill at Fort Leavenworth in the Ability One program. AbilityOne provides employment opportunities for individuals who have a significant disability by providing services to the Federal Government.
Zachary proved himself so capable at the tasks he was assigned that staff started pairing him with new employees to assist with training. When a Team Lead position opened, he was the only candidate considered. He now supervises his former team, and is successful in his new role.
His growth and determination make him a role model for the members of his team. What's more, his work at Goodwill has afforded him the opportunity to bring his family to Kansas to live with him.