At Goodwill MoKan we've taken a number of steps in support of our team and guests, with increased safety measures and operational changes. And, we'll continue to do all we can to help navigate these uncertain times.

Do Not Shop If You Are Ill
Please follow CDC guidelines and do not shop if you have a fever, cough or shortness of breath.
Masks Required for Goodwill Team Members and Shoppers
Masks must be worn by staff and shoppers while in the store.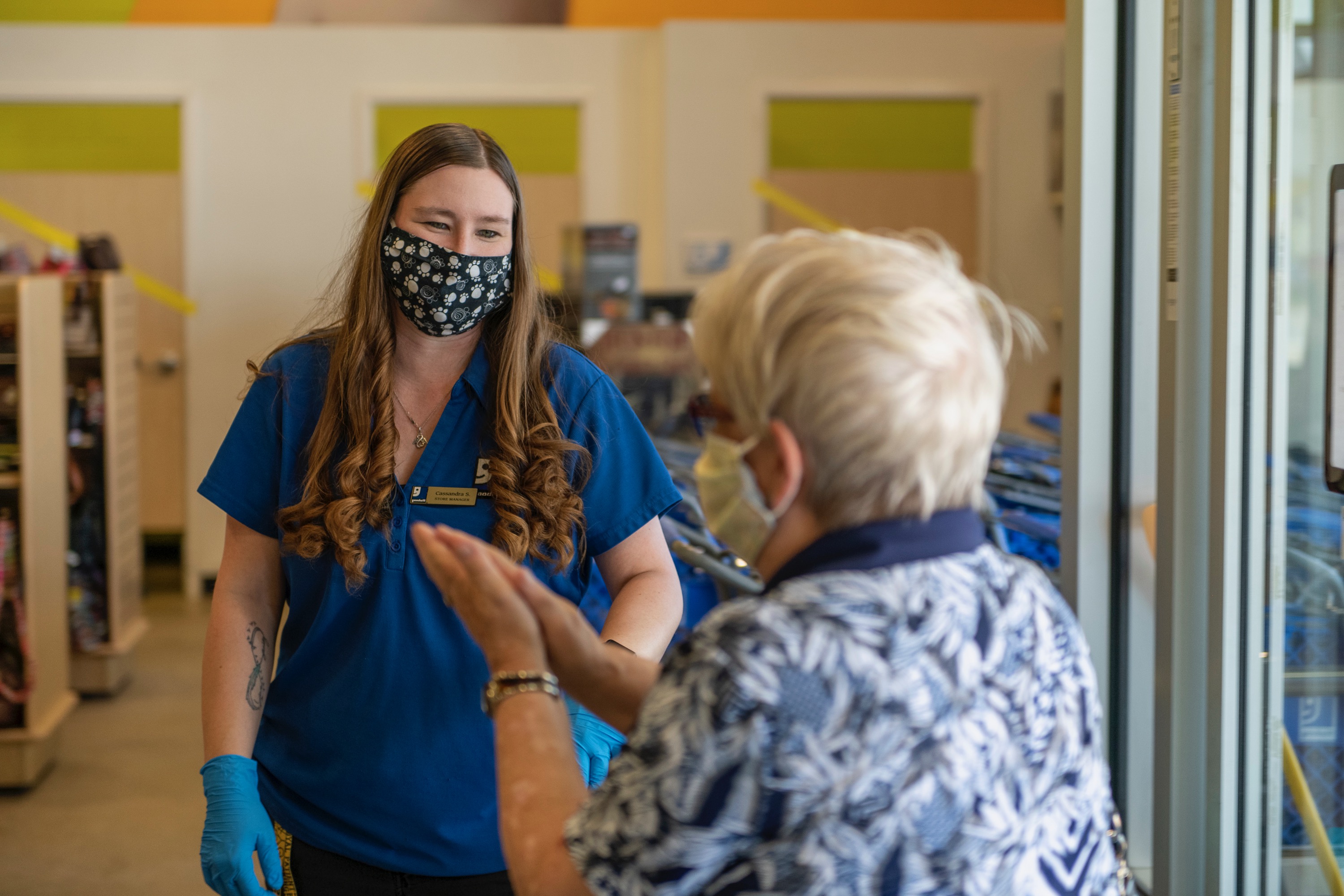 Goodwill Team Members Wear Personal Protective Equipment
Masks and gloves are worn while handling all merchandise and equipment.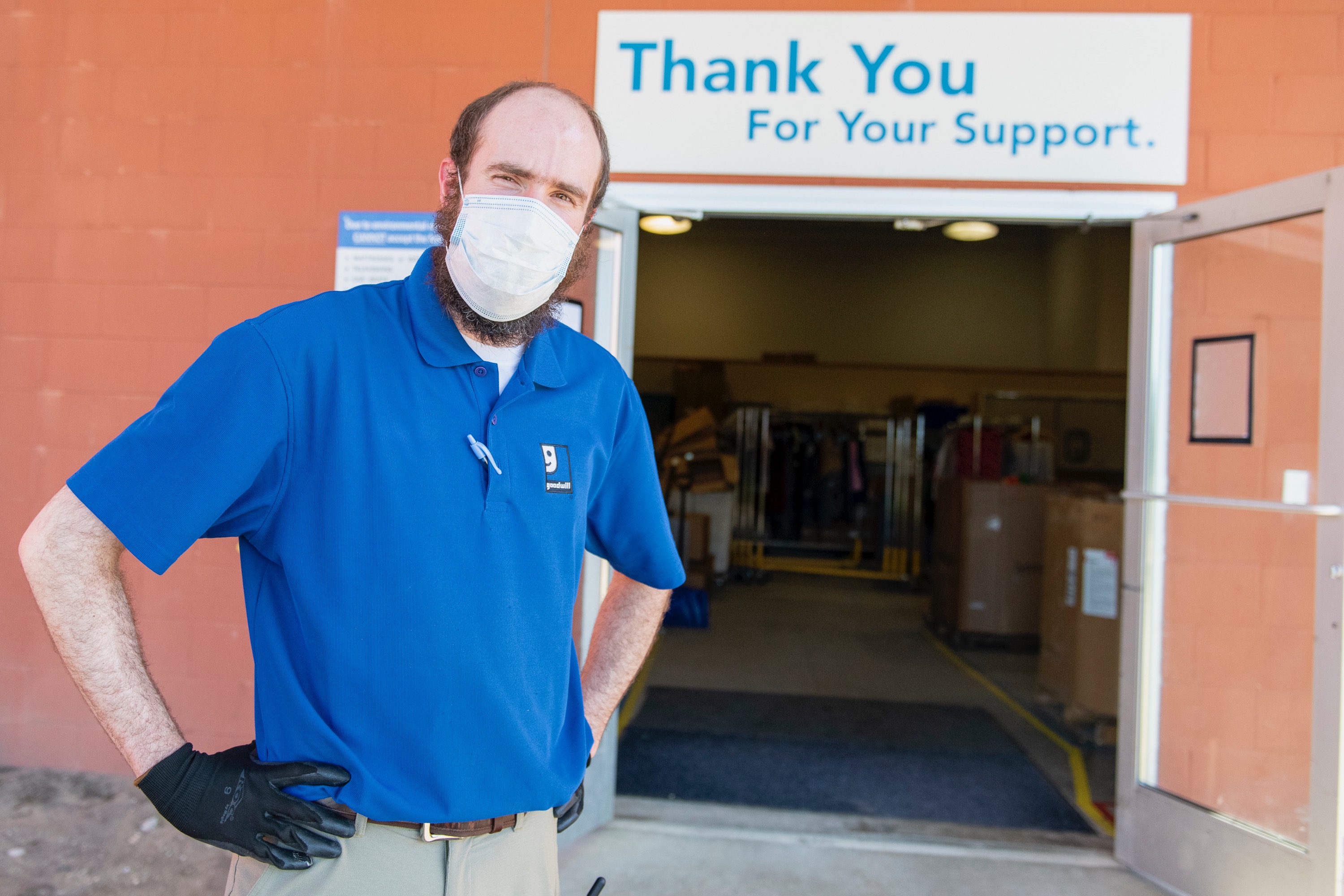 Sanitizing Hard Surfaces and Carts
Usage of plexiglass and increased cleaning and sanitation processes are in place at all stores.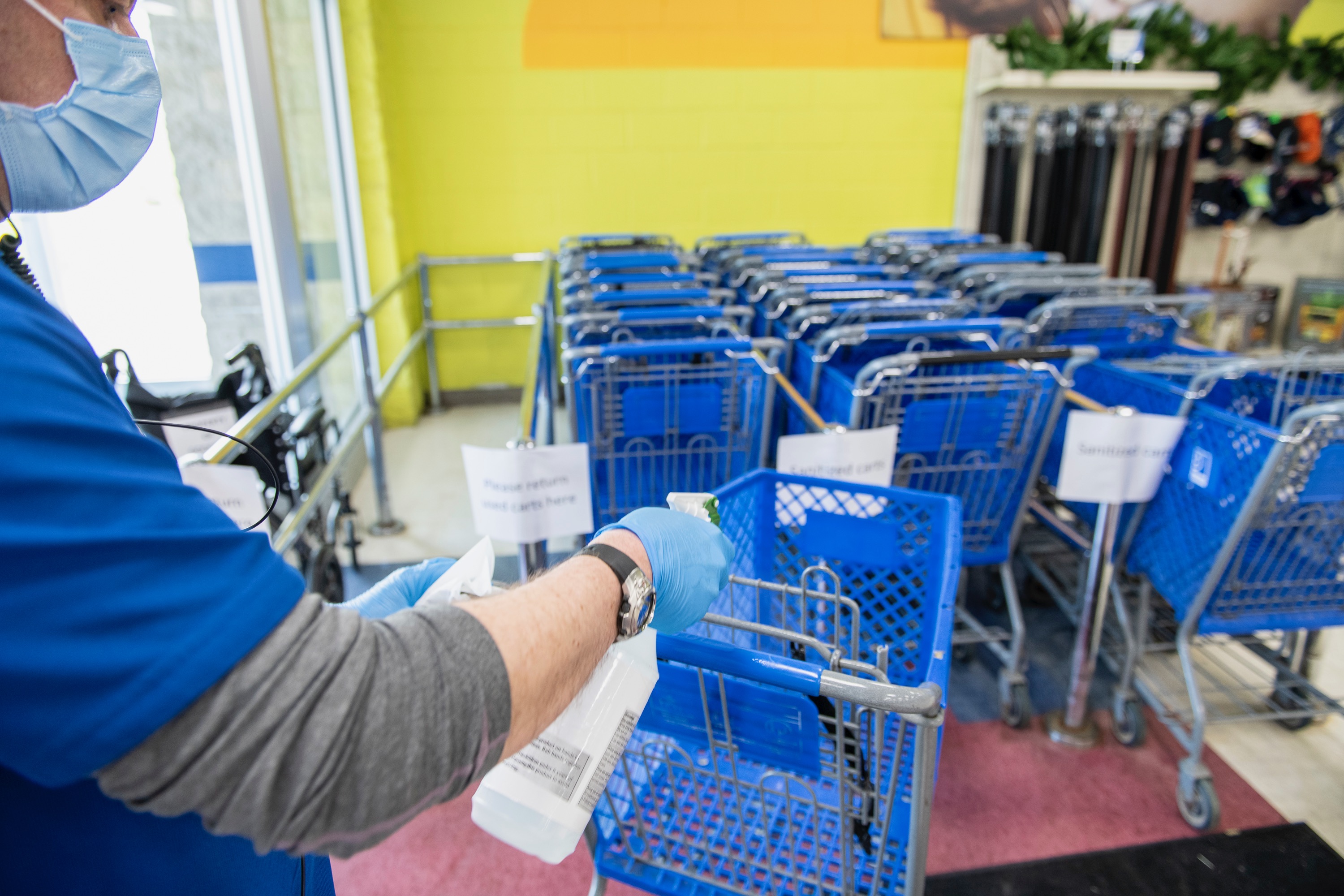 Safe Social Distancing
Please stay 6 feet away from other persons and follow directional floor signs. Stores may also have occupancy limits to reduce crowding.
Contactless Payment Options
To reduce the handling of dollar bills and coins, please consider paying with a credit or debit card.
Drinking Fountains and Dressing Rooms are Closed
We apologize for the inconvenience.

Do Not Use Personal Shopping Bags
Please use the FREE shopping bags provided at checkout.
Please sneeze and cough into one's elbow; do not shake hands or engage in any unnecessary physical contact.