FOR IMMEDIATE RELEASE
Contact: Gregg Hibbeler, Senior Director of Marketing and Communications
816.929.9864

MOKAN GOODWILL ANNOUNCES HIRING OF ANITA DAVIS AS NEW CHIEF MISSION OFFICER
Kansas City, Missouri (February 15, 2021)
Goodwill of Western Missouri and Eastern Kansas has announced the hiring of Anita Davis as the organization's new Chief Mission Officer. Davis is succeeding Laura Ritterbush, who has accepted the position of President and CEO of Goodwill Industries of Kansas in Wichita.
"Ms. Davis brings such depth of experience, expertise, and community relations to our organization and executive team that we are excited to see how she transforms us and the communities we serve, said Ed Lada, Jr., President and CEO of MoKan Goodwill. Her arrival is a shining example of the type of leaders we want to promote within our communities; people with diverse experiences who are selfless leaders and advocates for the people we serve at Goodwill."
"I have worked in the fields of community, economic, and workforce development for nearly 20 years. I chose this work because I wanted to help people by bringing investment and opportunities to communities that lacked these resources, said Davis. Through my work, I have witnessed the transformative power of a quality education, training, and employment. This is why I am so excited to join the Goodwill mission of empowering people through work!"
Davis joins MoKan Goodwill with a wealth of nonprofit and workforce management experience, most recently serving as the Workforce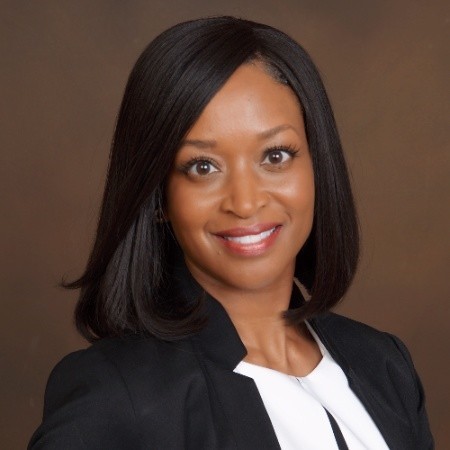 Development Program Director for the Mid-America Regional Council (MARC) and previously as Assistant Director of Workforce Development for the City and County of Denver. Davis, a Kansas City, Missouri area native, has maintained a lifelong commitment and passion for helping communities thrive and grow. She started working in community service as a teenager through volunteering with nonprofits, community and faith-based organizations. For nearly 20 years, she has served communities through designing and administering a variety of programs focused on affordable housing, neighborhood improvement, small business development and employment services. During her tenure, Davis has administered, implemented, and evaluated more than $100 million in privately and publicly funded programs and initiatives designed to enhance a community's economic stability, well-being and prosperity. Her lifelong mission has been to combine her practical expertise with her research and evaluation capabilities to improve programs and services designed for community and social change.
Davis assumes her duties as MoKan Goodwill Chief Mission Officer effective February 15, 2021.
About Goodwill of Western Missouri & Eastern Kansas

Founded in 1894, Goodwill of Western Missouri & Eastern Kansas has been providing services to our communities for more than 127 years. MOKAN Goodwill is a CARF-accredited 501(c)(3) nonprofit organization dedicated to helping individuals with disabilities and other barriers to employment obtain jobs, essential skills training, and personal development opportunities. On average, 88¢ of every dollar Goodwill spends supports individualized programs and services that empower job seekers with different abilities. With 14 retail stores and an attended donation center, Goodwill has an annual economic impact of more than $26 million in Kansas City and its surrounding communities. As a recent Kansas City Industrial Council (KCIC) gold medal winner, Goodwill is also recognized as a leader in sustainability, annually diverting more than 17 million pounds of donated materials to resell, reuse or recycle.
Learn more at www.mokangoodwill.org. To see all the good we do together, follow us on Facebook, Google +, Twitter, LinkedIn, Pinterest, Instagram, and YouTube.
###