Kansas City, Missouri (October 21, 2021)
Goodwill of Western Missouri and Eastern Kansas (MoKan Goodwill) now offers a spacious new location to shop with the grand opening of our latest retail store in Raytown, Missouri. The new store, located at 8648 East 63rd Street, has nearly 14,000 square feet of retail, production, and donation space.
The store's grand opening ribbon cutting ceremony took place the morning of Thursday, October 21st, just before the doors opened at 10:00 a.m. to the general public.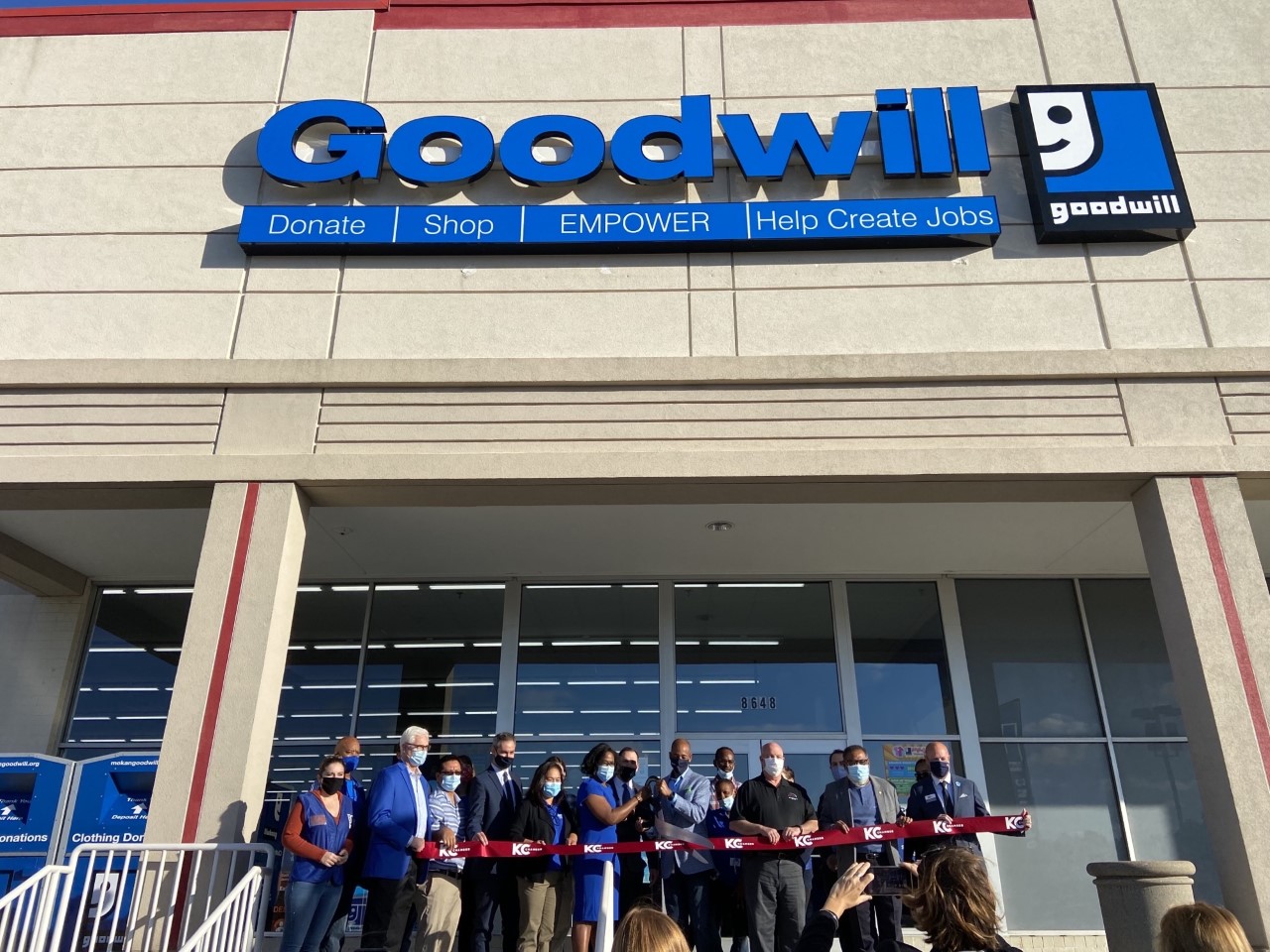 "Goodwill continues to look for more ways to better serve our customers and community throughout the area," said Trent Wunstel, Chief Operations Officer of MOKAN Goodwill. "Every item donated and sold at our new Raytown location will have a positive and measurable impact on our local community, with 88 cents of every dollar spent supporting our mission to serve local job seekers." "Our nonprofit agency hopes to offer the residents of South Kansas City and Raytown a friendly place to find quality donated goods at great prices, and an easily accessible site to donate gently used clothing. Every investment in Goodwill helps fund free job training, education, and placement services to people facing barriers to employment – a critical need due to the pandemic."
Goodwill E. 63rd Street is our 14th retail store and donation center, and 8th Kansas City metro location offering a full range of donated goods and new items with a clothing donation drop off area. The selection of merchandise will appeal to shoppers looking for casual and fashionable clothing and accessories for adults and children. There is also home and office décor, sports merchandise, and housewares.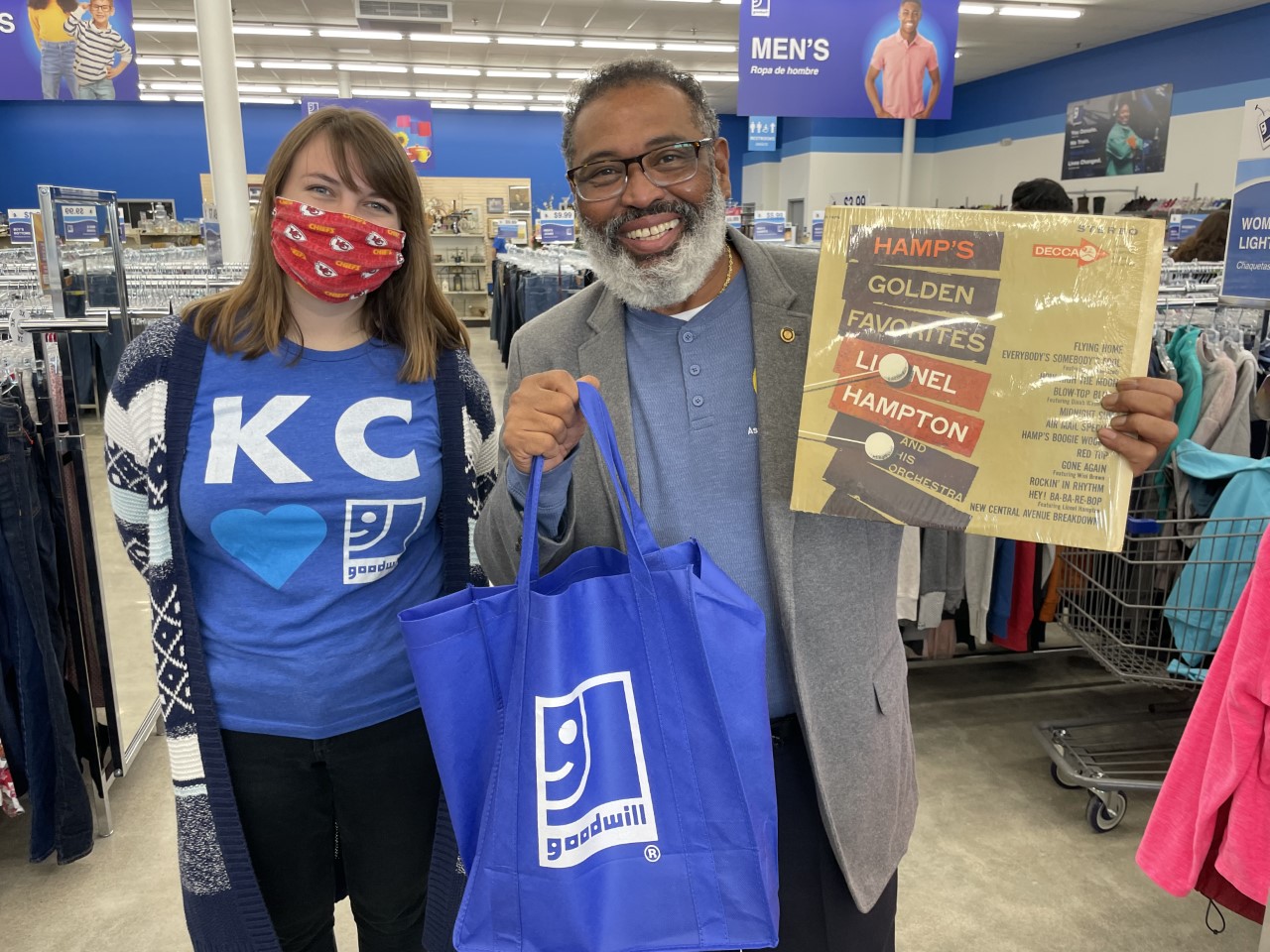 Revenue from MOKAN Goodwill's retail stores helps fund our employment and educational programs. Goodwill supports individuals with different abilities and disadvantaging conditions, such as persons with physical challenges or cognitive disorders, limited education and work history, criminal backgrounds, underemployment or unemployment, or situational barriers such as lack of transportation or housing. The Goodwill E. 63rd Street location, partially funded by a generous grant from the Sunderland Foundation, is expected to have an economic impact of more than $1 million in 2022, employing eighteen associates and generating nearly $500,000 in annual wages.
All MOKAN Goodwill retail stores are open for shopping seven days a week from 10:00 a.m. to 8:00 p.m. Bargain seekers and treasure hunters enjoy Goodwill for its wide variety of clothing and household goods offered at affordable prices. Because Goodwill stores restock several times each day, shoppers can always find something new.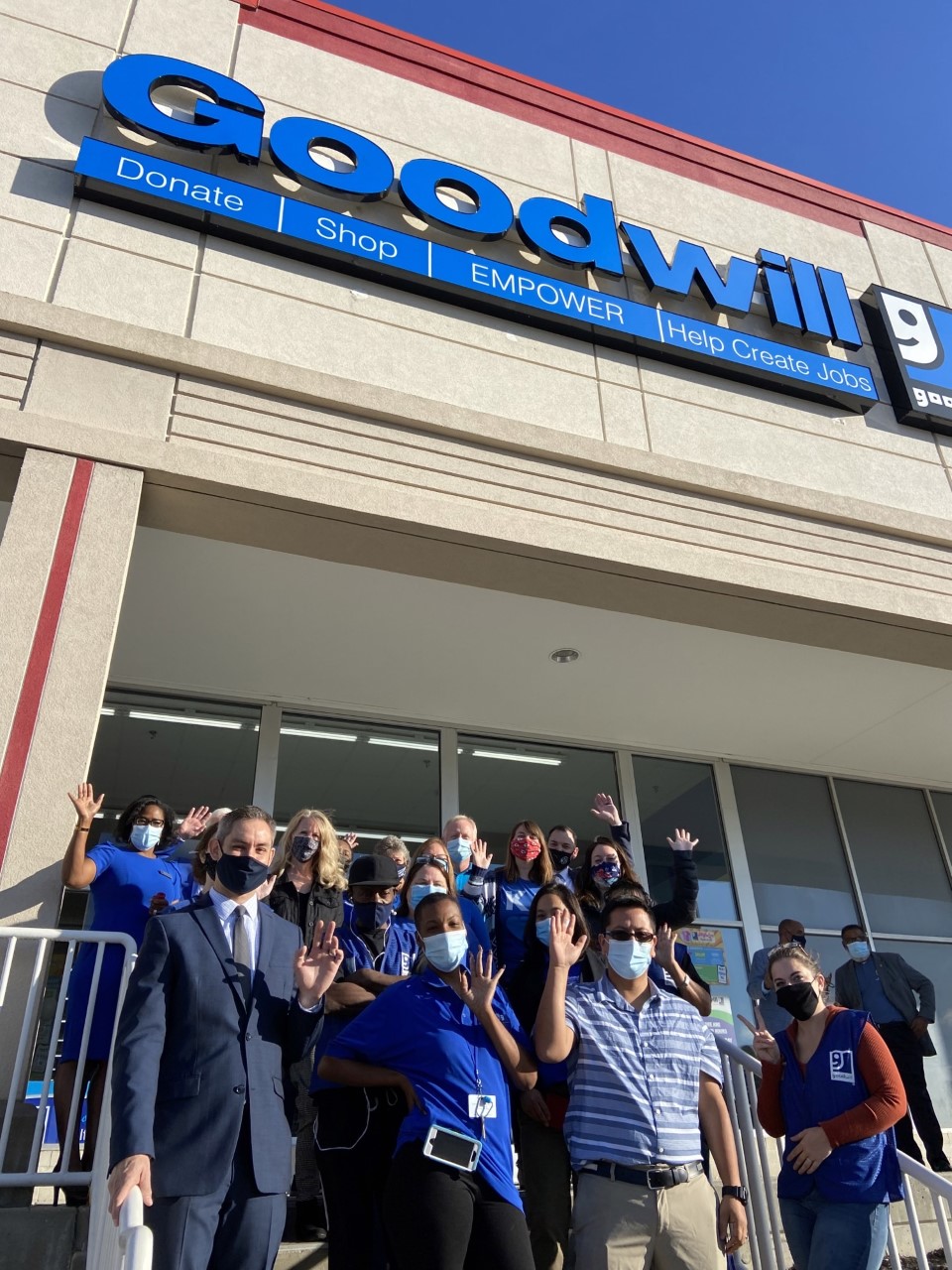 To learn more about Goodwill of Western Missouri and Eastern Kansas, visit https://www.mokangoodwill.org/.
About Goodwill of Western Missouri & Eastern Kansas
Founded in 1894, Goodwill of Western Missouri & Eastern Kansas is a CARF-accredited 501(c)(3) nonprofit organization dedicated to helping individuals of all abilities obtain jobs, essential skills training, and personal development opportunities. Recognized with a GuideStar Seal of Transparency, our agency operates regional retail stores and donation centers that generate funds to support our Mission, with 88¢ of every dollar earned committed to empowering local job seekers. As a Kansas City Industrial Council (KCIC) gold medal winner, MoKan Goodwill is also recognized as a leader in sustainability, annually diverting more than 14 million pounds of donated materials to resell, reuse or recycle. In 2020, we served more than 12,000 individuals, providing 17,755 employment and relief services, and assisting with 601 job placements.
Learn more at www.mokangoodwill.org. To see all the good we do together, follow us on Facebook, Google +, Twitter, LinkedIn, Pinterest, Instagram, and YouTube.