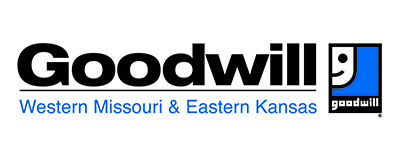 FOR IMMEDIATE RELEASE

Contact:
Gregg Hibbeler, Senior Director of Marketing and Communications
816.929.9864
GHibbeler@mokangoodwill.org
MoKan Goodwill to incorporate Federal Reserve Bank Benefits CLIFF Tool to Help Job Seekers Achieve Self-Sufficiency
Kansas City, Missouri (September 7, 2021)
Goodwill of Western Missouri and Eastern Kansas (MoKan Goodwill) announces it will utilize a tool to help individuals make informed career decisions to overcome what's known as the "benefits cliff," a term that describes a barrier for low-income families trying to improve their economic status.
With the assistance of the Federal Reserve Bank of Kansas City, MoKan Goodwill will incorporate the Federal Reserve Bank of Atlanta's Career Ladder Identifier and Financial Forecaster (CLIFF) tool as part of the nonprofit's employment services. The tool will also be used by the Goodwill Artemis Institute, an alternative educational environment that provides pathways to credentials and jobs working with future-state technology.
The partnership with the Federal Reserve Banks aims to foster economic mobility by assisting job seekers in competing for higher-paying employment opportunities while planning for adjustments with the possible loss of public benefits. MoKan Goodwill workforce efforts have increased focus on quality job training, industry recognized credentials, and skill enhancement. With these efforts, a primary goal is to help individuals advance into higher-paying careers and understand how higher income from new careers can establish a path toward self-sufficiency—the ability to support one's self and family without public assistance.
"Using the tool will create a greater understanding of the relationship between educational attainment, income, and public benefits. The CLIFF tool will help our agency support individuals to economic sufficiency, increase general awareness of benefit cliffs, and help career pathways, such as those we are creating at the Goodwill Artemis Institute," stated Anita Davis, MoKan Goodwill Chief Mission Officer. On September 27, 2021, the Goodwill Artemis Institute will introduce its first course, A Bridge to Technology, which raises awareness of future state careers and provides digital skills, literacy, numeracy, and essential skills training for students interested in an advanced tech credential or apprenticeship.
The CLIFF will initially be used by MoKan Goodwill employment specialists in the Kansas City metro area. Specialists work with the client to enter benefits, taxes, and expenses into the CLIFF portal. The data creates a customized career path to review and compare financial tradeoffs with different career choices and ultimately, a better path to financial stability.
"The Atlanta Fed's CLIFF Dashboard is a practical tool that provides real benefits to individuals receiving public assistance and the organizations serving them," said Teesha Miller, assistant vice president and community affairs officer for the Kansas City Fed.
"MoKan Goodwill's use of this dashboard will help better serve its clients to identify where benefits cliffs can occur. Together, the Atlanta Fed and Kansas City Fed are committed to helping organizations adapt the tool to their community," said Miller.
MoKan Goodwill is the first nonprofit in Missouri to utilize CLIFF. The organization and the Federal Reserve Bank of Kansas City will use research findings to help other institutions, employers, and policymakers understand how benefits cliffs impede career advancement and help identify solutions.
To learn more about the initiative and demo the CLIFF tool created by the Atlanta Fed, visit altantafed.org. Read about the "benefits cliff" and its effects at kansascityfed.org.
To learn more about the Goodwill Artemis Institute and A Bridge to Technology, visit https://www.mokangoodwill.org/mission/programs-and-services.
About Goodwill of Western Missouri & Eastern Kansas
Founded in 1894, Goodwill of Western Missouri & Eastern Kansas is a CARF-accredited 501(c)(3) nonprofit organization dedicated to helping individuals of all abilities obtain jobs, essential skills training, and personal development opportunities. Recognized with a GuideStar Seal of Transparency, our agency operates regional retail stores and donation centers that generate funds to support our Mission, with 88¢ of every dollar earned committed to empowering local job seekers. As a Kansas City Industrial Council (KCIC) gold medal winner, MoKan Goodwill is also recognized as a leader in sustainability, annually diverting more than 14 million pounds of donated materials to resell, reuse or recycle. In 2020, we served more than 12,000 individuals, providing 17,755 employment and relief services, and assisting with 601 job placements.
Learn more at www.mokangoodwill.org. To see all the good we do together, follow us on Facebook, Google +, Twitter, LinkedIn, Pinterest, Instagram, and YouTube.
About the Federal Reserve Bank of Kansas City
As the regional headquarters of the nation's central bank, the Kansas City Fed and its branch offices in Denver, Oklahoma City and Omaha serve the seven states of the Tenth District: Colorado, Kansas, Nebraska, Oklahoma, Wyoming, northern New Mexico and western Missouri.
###
MoKan-Goodwill_Kansas-City-Fed-to-Launch-Benefits-CLIFF-Tool