FOR IMMEDIATE RELEASE
Contact: Gregg Hibbeler, Senior Director of Marketing and Communications
816.929.9864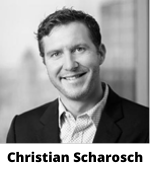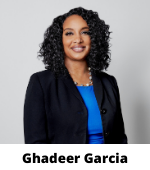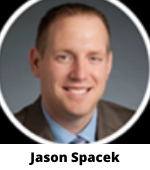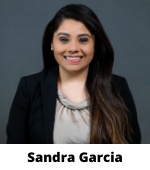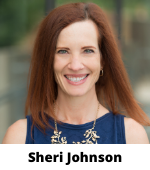 MOKAN GOODWILL WELCOMES FIVE NEW BOARD MEMBERS
Jameson Auten, Deputy CEO & COO, KCATA, Becomes New Chair
Kansas City, Missouri (January 12, 2022)
Goodwill of Western Missouri and Eastern Kansas recently welcomed five new members to its Board of Directors, each with three-year terms which began January 1, 2021.
Joining the board of directors are:
Christian Scharosch, Managing Director for 1248 Holdings and Montage Investments – "My excitement to join the MoKan Goodwill board stems from my desire to empower people. I am thrilled to support CEO Ed Lada and his leadership team in fulfilling the organization's mission of empowering individuals with barriers to employment so that they can gain independence and reach their full potential."
Jason Spacek, Vice President, Corporate Initiatives, Blue Cross and Blue Shield of Kansas City – "I'm honored and excited to be joining the board of MoKan Goodwill. As a strong believer in innovation, I'm thrilled to be joining their noble efforts to empower our community and its citizens through the power of work."
Sandra Garcia, Chief Legal Officer, Metropolitan Community College – "I am honored to serve on the Board and be a part of implementing Goodwill's mission to build sustainable and prosperous communities."
Ghadeer Garcia, Executive Director, The BrandLab – "To be part of an organization that is growing access to opportunities for many to have a brighter future is an honor and a joy. Looking forward to helping where it matters."
Sheri Johnson, Senior Vice President, Marketing, McCownGordon Construction – "I'm excited to serve on the board of MoKan Goodwill because the organization focuses on empowering people to discover their potential through the power of work. I believe empowering people to achieve success is motivational and inspirational, and it benefits both individuals and communities."
"Our new board members join a group that is committed to building sustainable and prosperous communities. They each understand how important it is for Goodwill to grow our reach and impact through cutting edge mission delivery and a growth mindset to get us there. We are honored to work alongside such a talented group of leaders," noted Ed Lada, Jr. MoKan Goodwill President and CEO.
The Board's executive committee will be led by new Chair, Jameson Auten, Deputy CEO & COO, Kansas City Area Transportation Authority, who states "Goodwill is a key community anchor that serves a vital function in preparing individuals to achieve their very best while contributing to society. I'm honored to be able to work with a dedicated, talented, diverse Board and the Goodwill executive team to position this organization for the opportunities and challenges of the future."
Additional executive committee members include Beth Ward (Vice Chair) Sr. Vice President Supply Chain & Corporate Officer, Hallmark Cards, Inc., Andrew Place (Treasurer) Director of Financial Planning and Analysis, GEHA Health, and Steve Hamilton (Secretary).
To view the full list of MoKan Goodwill Board of Directors visit https://www.mokangoodwill.org/about/board-of-director.
###

About Goodwill of Western Missouri & Eastern Kansas
Founded in 1894, Goodwill of Western Missouri & Eastern Kansas has been providing services to our communities for more than 125 years. MOKAN Goodwill is a CARF-accredited 501(c)(3) nonprofit organization dedicated to helping individuals with disabilities and other barriers to employment obtain jobs, essential skills training, and personal development opportunities. On average, 88¢ of every dollar Goodwill spends supports individualized programs and services that empower job seekers with different abilities. With 14 retail stores and an attended donation center, Goodwill has an annual economic impact of more than $26 million in Kansas City and its surrounding communities. As a recent Kansas City Industrial Council (KCIC) gold medal winner, Goodwill is also recognized as a leader in sustainability, annually diverting more than 17 million pounds of donated materials to resell, reuse or recycle.
Learn more at www.mokangoodwill.org. To see all the good we do together, follow us on Facebook, Google +, Twitter, LinkedIn, Pinterest, Instagram, and YouTube.
###