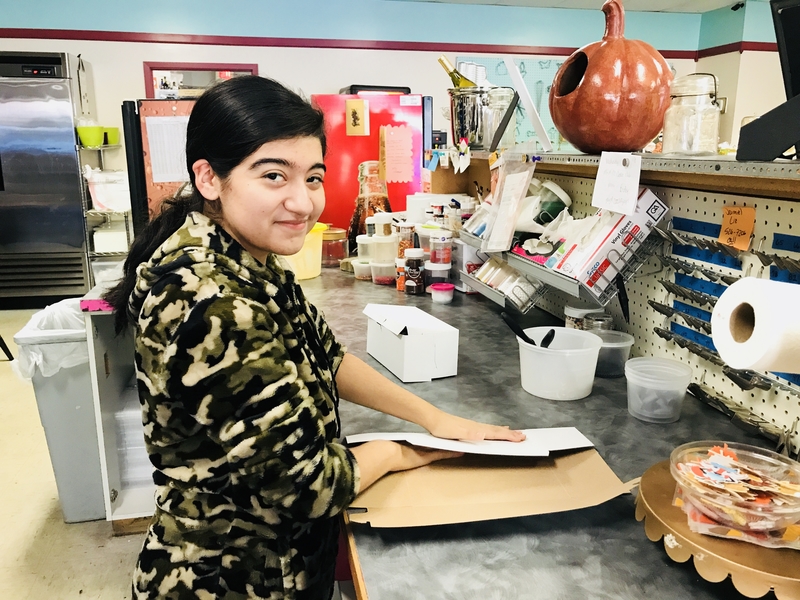 Meet Elizabeth.
When Elizabeth came to Goodwill for Quest Academy, she lacked self-confidence. She was told over and over again that she wouldn't succeed. That didn't stop her.
Elizabeth never missed a class and always actively participated – even when she was pushed outside her comfort zone.
Stacy Young said, "She was very shy and came in with no self-confidence but she kept coming and trying. People told her she couldn't do anything, couldn't learn, but she wasn't willing to give up."
Participants in Quest Academy explore career options through classroom training and practical work experience with local businesses. Elizabeth is an artist so she knew she wanted to do something that would develop her creative skills – cookie decorating it was! She landed an opportunity to work with Aunt Mary's Cookies and, once she graduated from Quest, she was immediately hired! Way to go, Elizabeth!
Through Quest Academy and her new job, Elizabeth has gained more confidence in herself and her creative abilities. She knows she is capable of doing anything she puts her mind to! We can't wait to see all the things she creates and accomplishes!