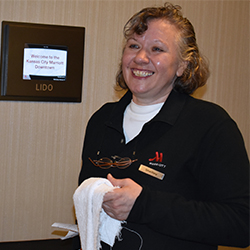 Meet Shelley. Shelley was a Goodwill client in early 2014, when we first provided guidance and an opportunity for her to succeed. She quickly earned employment at a local janitorial company. After a couple of years, Goodwill saw the company slowly decline and a handful of clients were displaced. Unemployed once again, Shelley returned to Goodwill - coming in daily for weeks to aggressively pursue sustainable employment.
When Goodwill's Mission Services career scout connected with the Kansas City Marriott Downtown to understand the needs of their organization, they identified a potential fit for Shelley and secured her an interview. Fast forward a couple of weeks and Shelley was offered the job. As a houseman in banquets, her schedule allows her to continue pursuing her education and spend time nurturing her plants and garden.
When Shelley enters a room, she does so with a certain confidence and flare that could brighten anyone's day. She found it funny that we couldn't keep up with her as we darted around the hotel on the Shelley-tour, eventually settling in near the banquet halls and ballrooms that Shelley spends most of her time governing.
We recently celebrated her 90-day milestone at Marriott, took a few photos and heard how Goodwill played a role in Shelley's success:
"Goodwill worked with me on my mock interviews. They worked with me on helping get in on the computer to put my application in...and my resume.

They helped me update my resume, because I hadn't done that since my first counseling. And they were very supportive..."
When Shelley's supervisors ask her how long she sees herself staying with the Marriott team, she says,
"If ya' let me - I'll retire here!"
---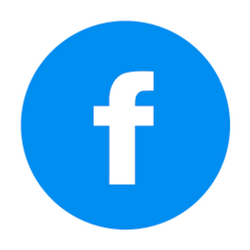 Employment is more than a paycheck - it's a resounding victory: for the individual, for their family, for their community. When jobs thrive, communities thrive. It's real sustainable change that all starts with one person and their bag of stuff. When you do a little good, you might be surprised at how far it goes.
Like what you're hearing? Having some good thoughts? Want to continue the conversation with us? Follow us on Facebook and leave a comment letting us know how you make good go further in your community. If you're looking for a time, place or reason to go-the-distance - drop our Community Engagement team a note at cmangan@mokangoodwill.org. We've got you.